Whitesnaken nokkamies David Coverdale tunnetaan aikamoisena naistenmiehenä, jonka housuihin moni nainen ja mies (näkökulmasta riippuen) haluaisi päästä. Juttumme otsikko on sikäli harhaanjohtava, että vaikka Coverdale lyriikoissaan viljelee seksuaalisia vihjauksia pilvin pimein, hän tekee sen niin taidokkaasti, ettei juurikaan sorru mauttomuuksiin. Coverdale pukee ehdotuksensa tyylikkääseen asuun, eikä siksi olekaan ihme, että naista on tiettävästi kaatunut vuosikymmenten varrella runsaassa määrin.
Mieheltä taittuvat toki myös Is This Loven kaltaiset romanttiset liehittelyt, mutta tällä kertaa jätämme romantiikan sikseen ja keskitymme itse asiaan, luikerrellen sanoituksissa valkolieron lailla kesymmistä ehdotuksista kohti suorempia ilmauksia. Teksteissä on sanottu lähes kaikki, mitä tarvitsee sanoa, joten liikaa niitä ei ole lähdetty analysoimaan.
10# MEDICINE MAN (LOVEHUNTER, 1979)
Rakkauden tohtoriksi ovat itseään kutsuneet Coverdalen lisäksi muun muassa Kissin Gene Simmons sekä Motörheadin Lemmy Kilmister. Poppamiehen roolin tässä kappaleessa ottanut David varoittelee aluksi tulella leikkimisestä ja neuvoo kuinka toimia sen jälkeen, kun sormet ovat palaneet:
"When you're playing with fire
You get your fingers burned
There ain't no use in crying
Baby don't delay
You can call your doctor
I'll be there right away"
Sitten kaivetaan rohdot esiin ja kerrotaan, että tohtori on saapunut paikalle:
"I'm the medicine man, your doctor of love
When there's a feeling inside
That just can't be denied
I will be your medicine man"
Jos kuume nousee, tohtoria ei käy huijaaminen. Hän tietää varmasti, mitä tarvitset:
"There ain't no use denying
When you need it deep inside
You've got your witch doctor
To keep you satisfied"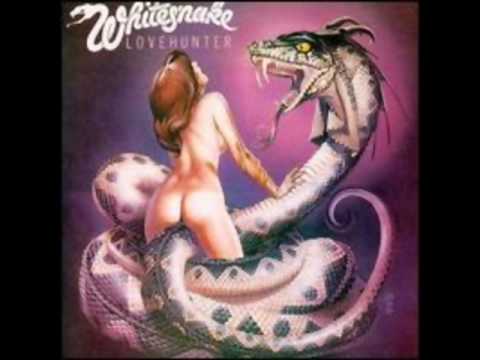 9# LOVE MAN (READY AN' WILLING, 1980)
Tässä bluesissa David on seurannut nuoren tytön kasvua naiseksi ja palaa nyt halusta kertoa tälle vähän asioita luonnosta:
"I've spend close on sixteen years
Watching your pretty flower grow
Little girl, little girl, now tell me
Everything you know
About the oceans and the skies
The mountains and the trees
And then I'm gonna tell you about
The birds and the honey bees"
Samalla hän tulee paljastaneeksi oman luontonsa lainaillen vähän vanhoilta bluesmiehiltä:
"Cos' I'm a love man, yeah, yeah, yeah
I am a love man
I'm a hootchie cootchie man
And I'm doing all I can
I just love to tease
I would do anything to please you, baby"
Varsin raamatulliseksi David heittäytyy kertoessaan tytölle tarinan lankeemuksesta:
"So come a little closer
Let me whisper in your ear
How the Good Lord in His Wisdom
Made you so, and put you here
He played a little game
Called 'The Apple and the Snake'
When the lady took her first sweet bite
The Snake made no mistake
He was a love man"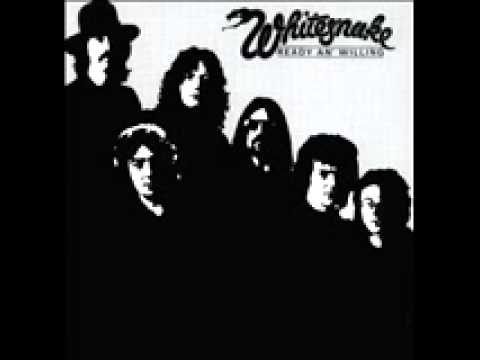 8# WOULD I LIE TO YOU (COME AN' GET IT, 1981)
David on mestari vonkaamisessa, sitä ei käy kieltäminen. Tällä kertaa hän aloittaa varovasti flirttaillen, jättäen silti kysymyksen pikkutuhmasti avoimeksi:
"Hey girl, if you want me come an' get me
Don't hang around or we could spend the night sleeping alone
If you could change your style for a while an' look in my direction
Tell me do I look the kind of guy who takes advantage of a woman like you
(Or is that what you want?)"
Seuraavaksi jatketaan vähän suorasukaisemmin, paljastamatta silti ihan kaikkea:
"Hey girl, if you need some love an' affection
I'll whisper all the sweet, sweet nothings I know you little girls like to hear
If you would change your mind we could find a night of satin sheet action
I promise I won't do anything baby, unless you wanted me to
(And that's a fact)"
Uskoisitko silti miestä, joka vakuuttaa näin viattomasti:
"Would I lie to you, would I lie to you?
I would do anything that you want me to
But, would I lie to, would I lie to, should I lie to you?
(Just to get in your pants)"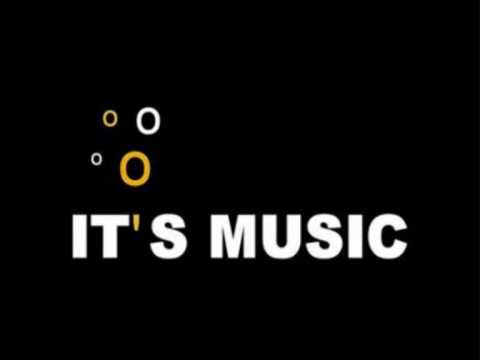 7# LOVE AN' AFFECTION (SAINTS & SINNERS, 1982)
Tämä ei ole enempää tai vähempää kuin ylistys naiselle, johon mies on ns. suuresti kiintynyt:
"Well, I love the way you walk with your skin tight stride
You got my eyes wide open and my loose tongue tied
A French kiss mouth and a smile so bad
You're the finest woman that I ever had

Nobody had to tell you how to make a man's heart bleed
Your mama always knew you was born to succeed
I can see the honey juice drippin' off your lips
Girl you got the Midas touch it's in your fingertips"
Ja kun keskiyö saapuu, tiedämme, mitä tapahtuu:
"'Cos after midnight I'll be alright ridin' on cupid's train
You give me lovin' like I've never had before, I'm back in the saddle again
So give me love an' affection
A little love an' affection sure 'nuff goes a long long way"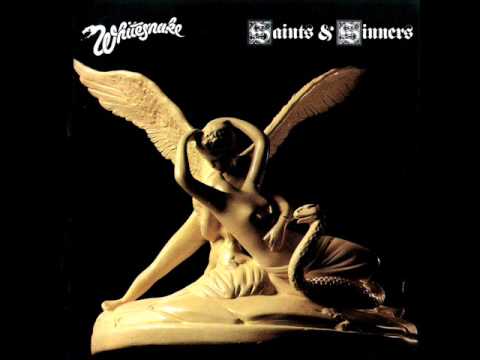 6# CHEAP AN' NASTY (SLIP OF THE TONGUE, 1989)
Toinen ylistys naiselle, tällä kertaa kuitenkin ehkä enemmän hämmennyksen vallassa tehty. David taitaa myös vertaukset automaailmaan:
"You're fully loaded with cruise control
My four wheels rock with your back seat roll
I get so excited, babe, when I'm invited
To ride in your limousine
You drive it every day, burn it every night
I wonder how you keep it so clean
Smooth accelerator, you get me so loose
You keep your motor running till I run out of juice"
Niin, kovinkin mies väsyy joskus. Siksi välillä täytyy huilata:
"I never knew it could be this way
An' I never thought I'd ever complain
But, gimme a second just to catch my breath
Babe, before you do it again"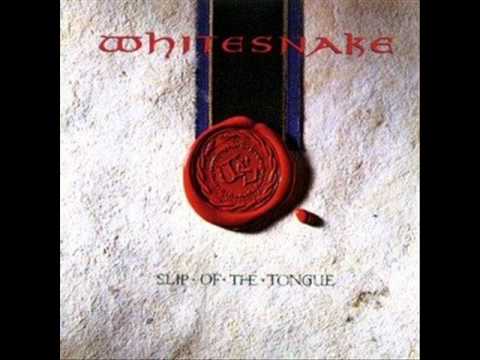 5# TAKE ME WITH YOU (TROUBLE, 1978)
Tämän sanoituksen merkitystä olen pohtinut pitkään ja hartaasti. Take Me With Youn alkutilanteessa kaikki näyttäisi olevan suhteellisen hyvin, mutta miksi Davidin pitää yrittää enemmän saadakseen tyydytyksen? Ja kenelle hän tuntojaan tilittää? Ei ainakaan sille, joka kotona odottaa…
"Every time I see my baby home
I wanna kiss a little better so I get stoned
Gonna spread her pretty legs so I can see
Sweet lip honey be the death of me"
Ymmärtääkö hän haaveksivansa salaa jostakusta toisesta, ja kertoo tämän nyt hänelle?
"And I will discover
you'll be my midnight lover
Oh babe, bring it on home to me"
Joskus alamaissa ollessaan hän on ajautunut punaisten lyhtyjen alueelle lohduttautumaan. Olisiko laulun kohdehenkilö siellä?
"Sometimes when I'm feeling low
I go looking for a lover where the bad girls go
Sorry little girl, If you can't stay
Your red light mama gonna show the way
And then a certain madness
Will 'crease my heart with sadness
Oh babe, bring it on home to me

Take me with you, I will give you
Anything a woman needs, oh…"
Lopuksi hän vielä kertoo määritelmänsä rakkaudesta, mikä ei suoranaisesti muuhun tekstiin liity:
"I know love and what it means
It's a skinny little girl in tight ass jeans
I love to hear 'em moan and cry
'Cos God made men to satisfy"
Tässä versio livelevyltä Live… In the Heart of the City (1980), joka mielestäni peittoaa suvereenisti Troublen alkuperäisen studioversion.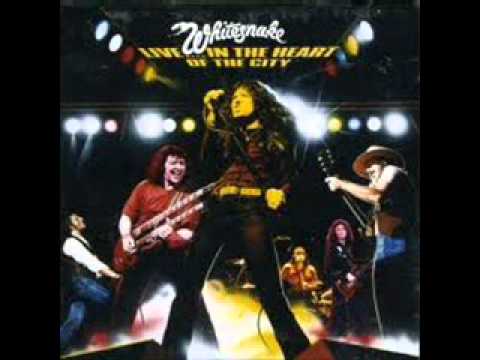 4# KITTENS GOT CLAWS (SLIP OF THE TONGUE, 1989)
Aluksi David jälleen imartelee ja ylistää naista, hänen avujaan ja ominaisuuksiaan:
"You got the world in your pocket
My manhood in your purse

It's just that you wear those skin-tight dresses
With your G-string tuned to 'A'

Heaven sent, you're an angel dressed in black
Cool, stiletto strut, you're a drop jaw cardiac
You're the genuine, feline, prettiest girl I've ever seen
With your thief of hearts smile you're a certified pleasure machine

Sweet, sweet, child of the street
Dressed to kill in diamonds and fur
You get what you want
With your pussy cat purr"
Mutta söpöimmälläkin kissalla on myös kynnet, joilla raapia ja satuttaa:
"But, the kitten's got claws
She'll tear your heart out
The kitten's got claws
She'll scratch your back
The kitten's got claws
She'll tease an' please you
The kitten's got claws
She's a heart attack"
Tässä liveveto Doningtonista vuodelta 1990: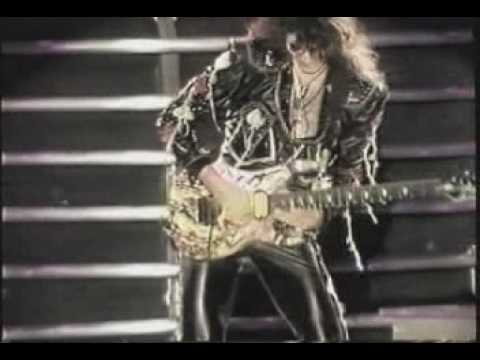 3# WHIPPING BOY BLUES (FOREVERMORE, 2011)
Listan yllättäjä tulee Whitesnaken uusimmalta levyltä. Se osoittanee sen, että David Coverdale on vanhoilla päivillään yhä viriilissä kunnossa, ainakin jos sanoituksiin on uskominen. Se ainainen dilemma, riippuvuussuhde naiseen, on edelleen läsnä:
"You keep me riding all night long
Till I can't ride no more

I'm going to need a doctor
When you get through with me
I'm crazy 'bout you, baby
Though your heart's as black as coal
I feel the burning deep inside
Your fire down below

I gave you all my sugar
You got such a sweet tooth
Over, under, sideways, down
Till I'm crawling on the floor

You locked me deep inside your heart
And you threw away the key"
Mutta onko David viimein luovuttamassa? Irtisanomisilmoitus on ainakin jätetty:
"I may be crazy 'bout you, baby
It's you that I adore
I'm crazy 'bout the things you do
But I won't be your whipping boy no more
Your whipping boy no more"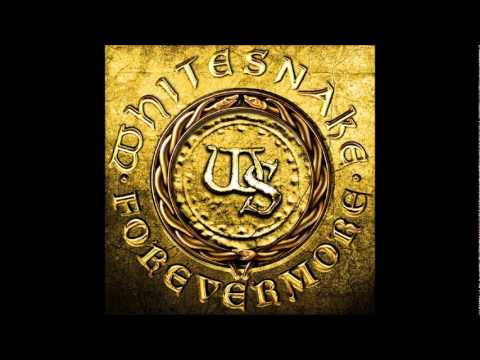 2# SLIDE IT IN (SLIDE IT IN, 1984)
Nyt Davidilla on kierrossa vähän hankalampi nainen, josta on vaikea ottaa selvää. Vaikkei nainen suoraan sanokaan, mitä on vailla, sankarimme näyttää tietävän sen kyllä:
"You talk too much
Never saying what's on your mind
It's written on your face
An' in the words you hide behind
I know what you want
I can see what you're looking for
I know what you want from me
An' I'm gonna give you more

Sometimes you seem
Just like a stranger to me
But, all the games you play
Make it so easy to see
You're looking for love
Tho' you try to deny
The things you put me through
Tell me what I've got to do to you"
Niinpä David näkee vain yhden ratkaisun, jolla lopettaa naisen oikuttelu:
"I'm gonna slide it in
Right to the top
Slide it in
I ain't never gonna stop"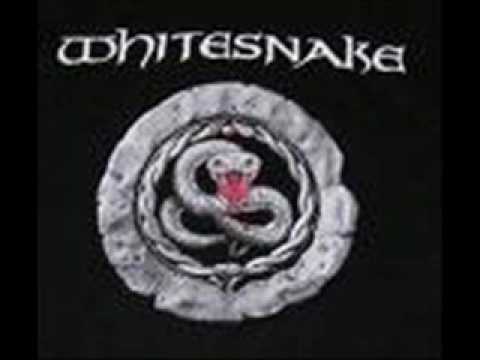 1# SPIT IT OUT (SLIDE IT IN, 1984)
Listan ykköseksi päätyi runollinen, mutta melko suorasukainen kuvaus toimituksesta, josta amerikkalaiset käyttävät lyhennettä BJ.
"I never knew what a kiss could mean
Until the first time I kissed you
You took my love in the palm of your hand
An' showed me what a woman could do
Now I don't want sugar coated loving
Just silver tongue tenderness
You gotta give me a certain satisfaction
The kind of love you seal with a kiss"
Mukana on luonnollisesti myös neuvo siitä, mitä lopputuotokselle voi tehdä:
"Spit it out, spit it out, spit it out
If you don't like it"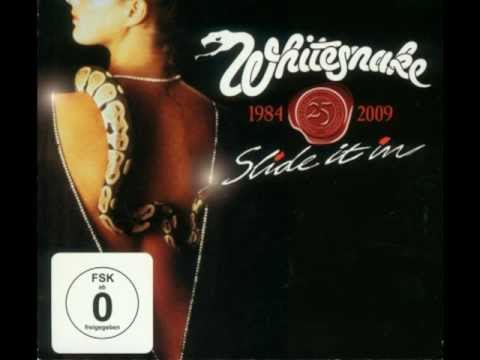 Whitesnake esiintyy Espoon Kivenlahti Rockissa perjantaina 7.6.2013.