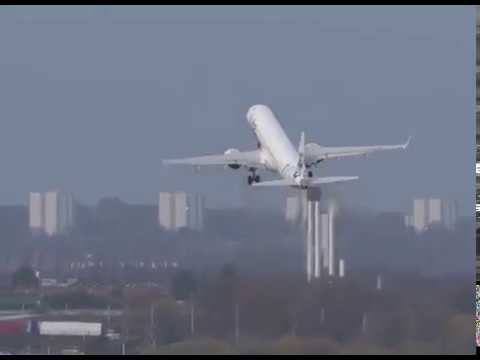 Finnish music media Nuorgam (NRGM.fi) has released a poignant farewell to a pop superpower in a year that sees the United Kingdom leave the EU and face another ignominious defeat at the Eurovision Song Contest. The song offers both emotional solace to a bitterly divided nation and a template for future success at that most European of entertainment events, the Eurovision Song Contest.
It was exactly one year ago that a group of Finnish music journalists and fans, gathered to commiserate about the substandard fare the UK keeps sending to the Eurovision Song Contest. One of them decided to write a song so great hypothetical victory would be assured. That song is now out.
In addition to its obvious musical and lyrical brilliance, The Brexit Song draws its emotional resonance and power from the honest look it takes at the most consequential event in recent British and EU history – the Brexit referendum and its result. It's a wistful, almost nostalgic look at a subject that is emotionally fraught for our whole continent.
NRGM.fi was and temporarily is (May 31) a music media site run on a volunteer basis by Finnish writers and artists from a wide variety of backgrounds and professions. It was active from 2011 to 2013 and won the Music Media of the Year award at the Music & Media conference in 2012. The site is still unsurpassed in the quality of its music writing and ability to play to the strengths of digital and online media in Finland. In 2013, after the site ceased being updated, the Helsinki City Library took it under its wing as an act of cultural preservation.
This year the original crew responsible for the site's original success story is back in action for the month of May.
Brexit Song
Written by Antti Lähde. Arrangement by Aki Ala-Kokko and Antti Lähde. Produced by Aki Ala-Kokko. Co-produced by Sami Nieminen. Music by Aki Ala-Kokko and Kimmo K. Koskinen (percussion). Vocals by Aki Ala-Kokko, Antti Lähde, Sami Nieminen, Matti Markkola, Mikael Mattila, Oskari Onninen and Vilho Pirttijärvi. Music video by Teemu Kivikangas.
Mother, what was Europe?
I heard a young boy say
He sat there like a cherub
Whose wings we'd ripped away
The day of referendum
The day we chose to leave
We stole the boy his future
My God we were naive
So I say…
Goodbye to Europe
Goodbye to the West
The years we had together
They surely were the best
And I say…
Goodbye to our neighbors
Goodbye to our friends
I guess this is the moment
Our story really ends
I though our little union
Would help us all survive
The unity of nations
Would keep our dreams alive
ut then I heard the numbers
"It's fifty-one point nine!"
It hit me like a hammer
It's truly Brexit time
So I say…
Goodbye to Europe
Goodbye to the West
The years we had together
They surely were the best
And I say…
Goodbye to our neighbors
Goodbye to our friends
I guess this is the moment
Our story really ends
[rap]
S.O.S! There's turbulence ahead
So grab your mask and hope for the best
We're falling down, we're on a failed mission
So please assume your bracing position
It's time to locate your nearest exit
The one with the sign that spells: "Brexit!"
[/rap]
So I say…
Goodbye to Europe
Goodbye to the West
The years we had together
They surely were the best
And I say…
Goodbye to our neighbors
Goodbye to our friends
I guess this is the moment
Our story really ends