No niin, kansalaiset. Sunnuntai-ilta venyi todella pitkäksi pitkäksi Kalervoa Storyvillen nurkkapöydässä lohduttaessa (Leijonien tappiot tietävät hänelle tulonmenetystä), mutta nyt on aika koota levyraadin tulokset.
Hyväähän tässä on se, että vaikka kaukalon puolella saatamme ottaa turpiin pohjois-amerikkalaisilta, sama ei toistu saralla, jolla on oikeasti väliä. Niin: musiikissa suomipoika voittaa aina!
Tälläkin kertaa Suomi otti tuplavoiton kanadalaisten ja jenkkien nenän edestä, ja jäipä taakse yksi irlantilainenkin. Kultakantaan selviytyi oma poikamme Gracias, jonka videota hyvä ystäväni Njassa kuvaili "timanttisen hypnagogiseksi meiningiksi". Mutta tiedättehän Njassan – minun korvaani hänen höpinänsä kuulostavat usein yhtä selkeiltä kuin Janne Gallen-Kallela-Sirénin.
Mutta mennäänpä tilastoihin. Kiitos kaikille osallistujille; teitä oli tällä kertaa yhdeksän. Levyraadin voittanut Gracias sai yhteensä 72 pistettä, kun taas jumboksi jäänyt jenkkinelikko The Gaslight Anthem jäi vaivaiseen 48 pisteeseen. Sehän on kuin häviäisi 5-0!
Mainittakoon vielä, että Muuan mies ylsi pistekeskiarvoon 6,66. Jyväskyläläisten folk taitaakin olla varsin pakanallis-okkultistista sorttia.
5. The Gaslight Anthem – 45 – 5,33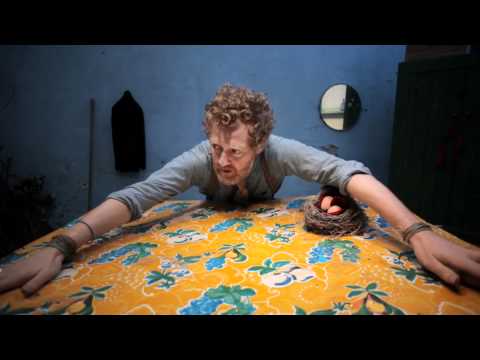 V.S. Luoma-Aho – 5
"En oikein osaa päättää, onko tää kamala vaiko ihan jepa. Jotain hirvittävän, kamalan 2000-lukulaista tässä on."
Antti Lähde – 8
"Killers + Get-Up Kids ei voi olla huono yhdistelmä. Yksinkertaista, mutta todella toimivaa rockmusiikkia."
4. Glen Hansard – Philander – 5,55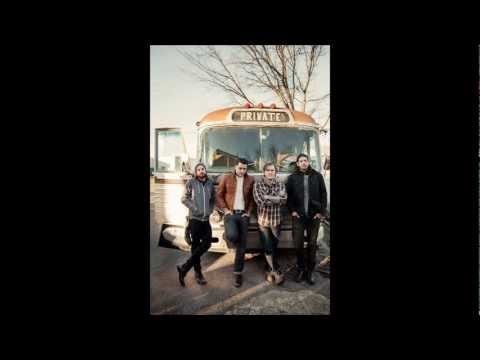 Antti Lähde – 5
"Vähemmän ärsyttävää kuin Hansardin jutut yleensä, mutta ei kosketa, ei imaise mukaansa sinänsä tyylikkääseen maailmaansa.
Oskari Onninen – 6
"Yllättävän hyvä Hansardin biisiksi. Sopivassa telkkusarjakohtauksessa käytettynä tämän voisi 1) muistaa ja 2) muistaa hyvällä."
3. Cold Specks – Holland – 6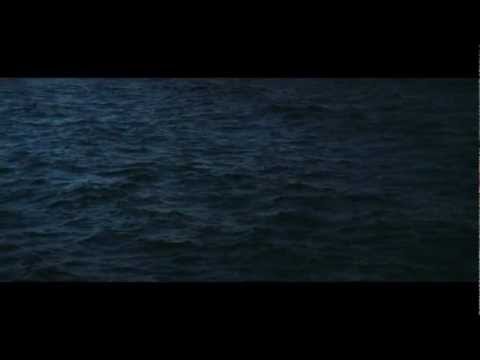 Jukka Kuusisto – 3
"Goottirock ja doom my ass. Jotain rajaa siihen genrekosiskeluun."
Janne Samuli Sirviö – 9
"Jumalauta! Kovin biisi levyraadissa vähään aikaan! Loistava tunnelma, hieno tuotanto, upea ääni. Video tuki biisiä ja toisinpäin. Nautin suunnattomasti."
2. Muuan mies – Hämeentie – 6,66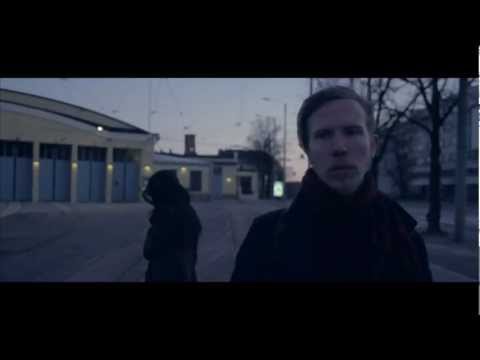 Antoinette Olivia – 4
"Että näin."
Oskari Onninen – 9
"Tykkäsin tästä hurjan paljon jo keikoilla. Mustan huumorin ja kaurismäkeläisyyden sävyttämä yltiölakonia lastenlaulumaisessa biisissä on jo idean tasolla parhautta."
1. Gracias x JTT – Night Shift – 8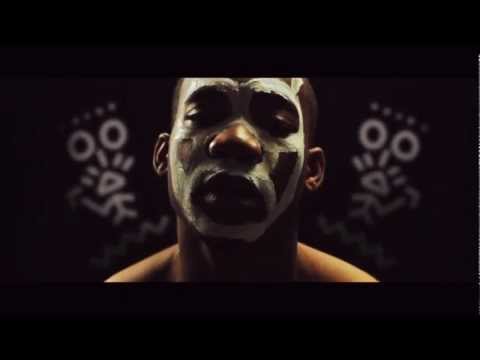 V.S. Luoma-Aho – 6
"Ymmärrän fiiliksen jota tavoitellaan, mutta en ole kiinnostunut siitä juuri nyt."
Jukka Kuusisto – 9
"Genreä, jota en käytännössä kuuntele. Mutta nyt menee albumin osto vakavaan harkintaan. Kaikki toimii: tyylikäs ja elegantti kokonaisuus."
| | Biisi | Arvosana | Raati | Raatilaiset |
| --- | --- | --- | --- | --- |
| 1 | Kuusumun profeetta – Sataa lumi maahan hiljaa | 8,38 | Levyraati #49 | 13 |
| 2 | Cat Power – Ruin | 8,29 | Levyraati #39 | 7 |
| 3 | The Men – Open Your Heart | 8 | Levyraati #21 | 13 |
| 4 | Gracias x JTT – Night Shift | 8 | Levyraati #35 | 9 |
| 5 | Ty Segall – Wave Goodbye | 7,62 | Levyraati #36 | 13 |
| 6 | Absoluuttinen Nollapiste – Planeetta hyvä | 7,56 | Levyraati #54 | 9 |
| 7 | Ruger Hauer – Minulla on ollut ikävä sinua | 7,54 | Levyraati #50 | 13 |
| 8 | The xx – Angels | 7,43 | Levyraati #42 | 14 |
| 9 | Solange – Losing You | 7,42 | Levyraati #57 | 12 |
| 10 | Missy Elliott – 9th Inning | 7,4 | Levyraati #55 | 10 |
| 11 | Melody's Echo Chamber – I Follow You | 7,4 | Levyraati #51 | 10 |
| 12 | Notkea Rotta – Paluu betoniin | 7,38 | Levyraati #32 | 8 |
| 13 | Dirty Projectors – Gun Has No Trigger | 7,33 | Levyraati #34 | 12 |
| 14 | SMC Lähiörotat – Vastavirta | 7,29 | Levyraati #61 | 7 |
| 15 | Calexico – Para | 7,2 | Levyraati #40 | 5 |
| 16 | Moonface With Siinai – Teary Eyes and Bloody Lips | 7,15 | Levyraati #33 | 13 |
| 17 | K-X-P – Melody | 7,13 | Levyraati #63 | 8 |
| 18 | Jim James – Know Til Now | 7,08 | Levyraati #60 | 12 |
| 19 | The Magnetic Fields – Andrew in Drag | 7,08 | Levyraati #21 | 13 |
| 20 | Michael Kiwanuka – Home Again | 7 | Levyraati #20 | 10 |
| 21 | Sin Cos Tan – Trust | 7 | Levyraati #45 | 7 |
| 22 | Jessie Ware – Devotion | 7 | Levyraati #46 | 11 |
| 23 | The Raveonettes – She Owns the Streets | 6,92 | Levyraati #49 | 13 |
| 24 | ASAP Rocky – Goldie | 6,92 | Levyraati #41 | 13 |
| 25 | Chairlift – Amanaemonesia | 6,92 | Levyraati #10 | 12 |
| 26 | Spiritualized – Hey Jane | 6,9 | Levyraati #25 | 10 |
| 27 | Atoms for Peace – Default | 6,88 | Levyraati #63 | 8 |
| 28 | First Aid Kit – The Lion's Roar | 6,86 | Levyraati #9 | 21 |
| 29 | Grizzly Bear – Sleeping Ute | 6,86 | Levyraati #39 | 7 |
| 30 | Beth Jeans Houghton & The Hooves of Destiny – Liliputt | 6,81 | Levyraati #7 | 16 |
| 31 | Don Johnson Big Band – Living the Life | 6,8 | Levyraati #47 | 10 |
| 32 | Kendrick Lamar – Swimming Pools (Drank) | 6,8 | Levyraati #56 | 10 |
| 33 | Wild Nothing – Shadow | 6,73 | Levyraati #43 | 11 |
| 34 | Busdriver – Kiss Me Back to Life | 6,73 | Levyraati #14 | 11 |
| 35 | Asa – Murheen musta mieli | 6,71 | Levyraati #61 | 7 |
| 36 | The Black Keys – Lonely Boy | 6,69 | Levyraati #8 | 16 |
| 37 | Muuan mies – Hämeentie | 6,67 | Levyraati #35 | 9 |
| 38 | Gonjasufi – Nikels and Dimes | 6,67 | Levyraati #18 | 15 |
| 39 | Neil Young & Crazy Horse – Walk Like a Giant | 6,67 | Levyraati #52 | 9 |
| 40 | Tindersticks – Medicine | 6,64 | Levyraati #15 | 14 |
| 41 | Bobby Womack – Please Forgive My Heart | 6,64 | Levyraati #29 | 11 |
| 42 | Joose Keskitalo & Kolmas maailmanpalo – Kärpäset | 6,61 | Levyraati #22 | 18 |
| 43 | Converge – Aimless Arrow | 6,6 | Levyraati #48 | 10 |
| 44 | Nick Cave & the Bad Seeds – We No Who U R | 6,6 | Levyraati #62 | 10 |
| 45 | Four Tet – Ocoras | 6,6 | Levyraati #40 | 5 |
| 46 | LCMDF – Paranoia | 6,58 | Levyraati #57 | 12 |
| 47 | Pariisin Kevät – Saari | 6,57 | Levyraati #15 | 14 |
| 48 | Feist – How Come You Never Go There | 6,56 | Levyraati #5 | 18 |
| 49 | Lau Nau – Kuoleman tappajan kuolema | 6,55 | Levyraati #59 | 11 |
| 50 | Sydän, sydän – Ducato | 6,52 | Levyraati #9 | 21 |
| 51 | The Shins – Simple Things | 6,5 | Levyraati #19 | 20 |
| 52 | Moderni elämä – Pikkuveli | 6,5 | Levyraati #44 | 10 |
| 53 | Uhrijuhla – Liian kaukana | 6,46 | Levyraati #52 | 13 |
| 54 | Jukka Ässä – Uusi maa | 6,46 | Levyraati #33 | 13 |
| 55 | Beach House – Myth | 6,45 | Levyraati #29 | 11 |
| 56 | Pää kii – Kalifornia Dreamin\' | 6,45 | Levyraati #29 | 11 |
| 57 | Lana del Rey – Ride | 6,45 | Levyraati #52 | 11 |
| 58 | St. Vincent & David Byrne – Who | 6,43 | Levyraati #39 | 7 |
| 59 | Christopher Owens – Here We Go | 6,42 | Levyraati #57 | 12 |
| 60 | Idiomatic – Lost Together | 6,4 | Levyraati #48 | 10 |
| 61 | Cats on Fire – A Few Empty Waves | 6,4 | Levyraati #25 | 10 |
| 62 | French Films – When People Like You Fill Heavens | 6,38 | Levyraati #41 | 13 |
| 63 | Tame Impala – Apocalypse Dreams | 6,36 | Levyraati #43 | 11 |
| 64 | Lambchop – Mr. M | 6,33 | Levyraati #13 | 12 |
| 65 | Eels – Peach Blossom | 6,33 | Levyraati #60 | 12 |
| 66 | Moon Duo – Sleepwalker | 6,31 | Levyraati #50 | 13 |
| 67 | Animal Collective – Today's Supernatural | 6,3 | Levyraati #44 | 10 |
| 68 | Father John Misty – Hollywood Forever Cemetery Sings | 6,3 | Levyraati #27 | 10 |
| 69 | Santigold – Disparate Youth | 6,3 | Levyraati #27 | 10 |
| 70 | Diagrams – Tall Buildings | 6,27 | Levyraati #14 | 11 |
| 71 | Edward Sharpe & the Magnetic Zeros – That\'s What\'s Up | 6,25 | Levyraati #32 | 8 |
| 72 | Toro Y Moi – So Many Details | 6,25 | Levyraati #57 | 12 |
| 73 | Murmansk – Mercury | 6,23 | Levyraati #49 | 13 |
| 74 | Florence + the Machine – What the Water Gave Me | 6,22 | Levyraati #1 | 27 |
| 75 | Bat for Lashes – Laura | 6,2 | Levyraati #44 | 10 |
| 76 | Yournalist – C'mon People | 6,2 | Levyraati #27 | 10 |
| 77 | Pepe Deluxé – The Storm | 6,19 | Levyraati #8 | 16 |
| 78 | Lapko – Love Is Sick and Wrong | 6,18 | Levyraati #29 | 11 |
| 79 | Jack White – Love Interruption | 6,18 | Levyraati #24 | 11 |
| 80 | Ariel Pink's Haunted Graffiti – Only in My Dreams | 6,15 | Levyraati #41 | 13 |
| 81 | Daphni – Ye Ye | 6,14 | Levyraati #45 | 7 |
| 82 | Prince Rama – Rage Peace | 6,11 | Levyraati #54 | 9 |
| 83 | Of Montreal – Dour Percentage | 6,1 | Levyraati #19 | 20 |
| 84 | 2 Bears – Work | 6,09 | Levyraati #17 | 11 |
| 85 | Caveman – Old Friend | 6,08 | Levyraati #10 | 12 |
| 86 | The Brandt Brauer Frick Ensemble – Pretend | 6,06 | Levyraati #8 | 16 |
| 87 | Noah Kin – Intro / Underground | 6,05 | Levyraati #3 | 21 |
| 88 | Bloc Party – Octopus | 6 | Levyraati #41 | 13 |
| 89 | Seremonia – Rock'n'rollin maailma | 6 | Levyraati #38 | 13 |
| 90 | Blur – Under the Westway | 6 | Levyraati #43 | 11 |
| 91 | Atlas Sound – Terra Incognita | 6 | Levyraati #1 | 27 |
| 92 | Cold Specks – Holland | 6 | Levyraati #35 | 9 |
| 93 | Paleface – Ikivanhat tekosyyt (Kadotettujen mantra) | 6 | Levyraati #26 | 11 |
| 94 | Absoluuttinen nollapiste - Lupaan etten huku | 6 | Levyraati #37 | 9 |
| 95 | Aesop Rock – Zero Dark Thirty | 6 | Levyraati #34 | 12 |
| 96 | Regina Spektor – All the Rowboats | 6 | Levyraati #26 | 11 |
| 97 | Liz Green – Displacement Song | 6 | Levyraati #7 | 16 |
| 98 | Snow Patrol – Called Out in the Dark | 6 | Levyraati #6 | 16 |
| 99 | Purity Ring – Obedear | 5,92 | Levyraati #36 | 13 |
| 100 | Jason Lytle – Your Final Setting Sun | 5,92 | Levyraati #50 | 13 |
| 101 | Craig Finn – Clear Heart Full Eyes | 5,92 | Levyraati #16 | 12 |
| 102 | Foals – Inhaler | 5,92 | Levyraati #60 | 12 |
| 103 | Lana Del Rey – Born to Die | 5,92 | Levyraati #13 | 12 |
| 104 | Gary Clark Jr. – Ain\'t Messin \'Round | 5,9 | Levyraati #55 | 10 |
| 105 | Anti-Flag – The Neoliberal Anthem | 5,9 | Levyraati #20 | 10 |
| 106 | 9th Wonder - Band Practice pt. 2 feat. Median & Phonte | 5,89 | Levyraati #5 | 18 |
| 107 | Marissa Nadler – The Wrecking Ball Company | 5,89 | Levyraati #28 | 9 |
| 108 | Fanfarlo – Shiny Things | 5,85 | Levyraati #19 | 20 |
| 109 | Bruno Mars – Locked Out of Heaven | 5,82 | Levyraati #59 | 11 |
| 110 | Lower Dens – Brains | 5,8 | Levyraati #27 | 10 |
| 111 | Unknown Mortal Orchestra – Swim and Sleep (Like a Shark) | 5,8 | Levyraati #62 | 10 |
| 112 | Paul Banks – The Base | 5,8 | Levyraati #47 | 10 |
| 113 | Neøv – Windvane | 5,8 | Levyraati #55 | 10 |
| 114 | The Phenomenal Handclap Band – Following | 5,79 | Levyraati #11 | 14 |
| 115 | Goldfrapp – Yellow Halo | 5,79 | Levyraati #15 | 14 |
| 116 | Perfume Genius – Hood | 5,78 | Levyraati #22 | 18 |
| 117 | Tom Waits – Bad as Me | 5,76 | Levyraati #4 | 29 |
| 118 | Patti Smith – April Fool | 5,75 | Levyraati #32 | 8 |
| 119 | Pantha du Prince & the Bell Laboratory – Photon | 5,75 | Levyraati #60 | 12 |
| 120 | Deftones – Leather | 5,75 | Levyraati #53 | 12 |
| 121 | Allo Darlin' – Tallulah | 5,73 | Levyraati #18 | 15 |
| 122 | Mariska & Pahat sudet – Liekki | 5,71 | Levyraati #42 | 14 |
| 123 | Twilight Sad – Sick | 5,71 | Levyraati #11 | 14 |
| 124 | Japandroids – Celebration Rock | 5,7 | Levyraati #30 | 10 |
| 125 | Olavi Uusivirta – Nuoruus | 5,69 | Levyraati #21 | 13 |
| 126 | Delay Trees – HLM | 5,67 | Levyraati #53 | 12 |
| 127 | Alcest – Autre Temps | 5,67 | Levyraati #13 | 12 |
| 128 | Porcelain Raft – Put Me to Sleep | 5,64 | Levyraati #17 | 11 |
| 129 | Iamamiwhoami – Drops | 5,64 | Levyraati #26 | 11 |
| 130 | The Temper Trap – Rabbit Hole | 5,64 | Levyraati #31 | 11 |
| 131 | Cate Le Bon – Fold the Cloth | 5,64 | Levyraati #17 | 11 |
| 132 | Veronica Falls – Teenage | 5,63 | Levyraati #63 | 8 |
| 133 | Twin Shadow – Five Seconds | 5,62 | Levyraati #36 | 13 |
| 134 | Ladyhawke – Black, White and Blue | 5,62 | Levyraati #21 | 13 |
| 135 | Great Lake Swimmers – Easy Come Easy Go | 5,6 | Levyraati #20 | 10 |
| 136 | Ellie Goulding – Anything Could Happen | 5,6 | Levyraati #47 | 10 |
| 137 | Big Boi – Mama Told Me (feat. Kelly Rowland) | 5,6 | Levyraati #62 | 10 |
| 138 | Kathleen Edwards – Change the Sheets | 5,59 | Levyraati #12 | 17 |
| 139 | Jalava - Sinä yönä | 5,58 | Levyraati #34 | 12 |
| 140 | Shearwater – Breaking the Yearlings | 5,58 | Levyraati #16 | 12 |
| 141 | Local Natives – Breakers | 5,57 | Levyraati #58 | 7 |
| 142 | Glen Hansard – Philander | 5,56 | Levyraati #35 | 9 |
| 143 | El Perro Del Mar – Walk on By | 5,55 | Levyraati #59 | 11 |
| 144 | Johnny Marr – The Messenger | 5,55 | Levyraati #59 | 11 |
| 145 | JVG feat. Ruudolf ja Karri Koira – Mitä sä siit tiiät (Heeeyyy) | 5,52 | Levyraati #2 | 31 |
| 146 | Robbie Williams – Candy | 5,5 | Levyraati #51 | 10 |
| 147 | Polica – Lay Your Cards Out | 5,5 | Levyraati #22 | 18 |
| 148 | Disco Ensemble – Second Soul | 5,5 | Levyraati #47 | 10 |
| 149 | Grimes – Oblivion | 5,45 | Levyraati #14 | 11 |
| 150 | bob hund – Harduingetmankandansatill? | 5,44 | Levyraati #22 | 18 |
| 151 | Konev – The Final Cut | 5,43 | Levyraati #45 | 7 |
| 152 | The Maccabees – The Pelican | 5,41 | Levyraati #12 | 17 |
| 153 | Common – Ghetto Dreams [feat. Nas] | 5,41 | Levyraati #1 | 27 |
| 154 | Norah Jones – Happy Pills | 5,4 | Levyraati #27 | 10 |
| 155 | Diamond Rings – It's Just Me | 5,4 | Levyraati #48 | 10 |
| 156 | Sigur Rós – Ekki Múkk | 5,4 | Levyraati #30 | 10 |
| 157 | Herra Ylppö ja Ihmiset – Mies murtuu | 5,36 | Levyraati #14 | 11 |
| 158 | Rival Sons – Keep on Swinging | 5,36 | Levyraati #46 | 11 |
| 159 | Emeli Sandé – Daddy | 5,36 | Levyraati #11 | 14 |
| 160 | Tycho – Hours | 5,33 | Levyraati #10 | 12 |
| 161 | Little Boots – Every Night I Say a Prayer | 5,33 | Levyraati #37 | 9 |
| 162 | The Gaslight Anthem – 45 | 5,33 | Levyraati #35 | 9 |
| 163 | Oholics – Out of Track | 5,33 | Levyraati #37 | 9 |
| 164 | M. Ward – The First Time I Ran Away | 5,31 | Levyraati #23 | 16 |
| 165 | Kylie Minogue – Timebomb | 5,31 | Levyraati #38 | 13 |
| 166 | The Killers – Runaways | 5,31 | Levyraati #41 | 13 |
| 167 | Willy Mason – I Got Cold | 5,3 | Levyraati #55 | 10 |
| 168 | Bruce Springsteen – We Take Care of Our Own | 5,3 | Levyraati #20 | 10 |
| 169 | Adele – Skyfall | 5,3 | Levyraati #56 | 10 |
| 170 | Kurt Vile – The Creature | 5,29 | Levyraati #2 | 31 |
| 171 | No Doubt – Settle Down | 5,27 | Levyraati #43 | 11 |
| 172 | Matthew Dear – Headcage | 5,25 | Levyraati #16 | 12 |
| 173 | Best Coast – The Only Place | 5,25 | Levyraati #32 | 8 |
| 174 | Emma Salokoski Ensemble – Dalai Lama | 5,23 | Levyraati #33 | 13 |
| 175 | Loost Koos – Kiitos (NMPT) | 5,23 | Levyraati #38 | 13 |
| 176 | Sky Ferreira – Everything Is Embarrassing | 5,22 | Levyraati #54 | 9 |
| 177 | Soundgarden – Been Away Too Long | 5,22 | Levyraati #54 | 9 |
| 178 | Alpine – Hands | 5,21 | Levyraati #15 | 14 |
| 179 | Howler – Back of Your Neck | 5,18 | Levyraati #17 | 11 |
| 180 | Sleigh Bells – Born to Lose | 5,17 | Levyraati #16 | 12 |
| 181 | Example – Come Taste the Rainbow | 5,14 | Levyraati #58 | 7 |
| 182 | Pet Shop Boys – Invisible | 5,14 | Levyraati #39 | 7 |
| 183 | Band of Horses – Knock Knock | 5,14 | Levyraati #42 | 14 |
| 184 | Violens – Unfolding Black Wings | 5,11 | Levyraati #28 | 9 |
| 185 | Laurel Halo – Light & Space | 5,11 | Levyraati #37 | 9 |
| 186 | Brendan Benson – Bad for Me | 5,11 | Levyraati #28 | 9 |
| 187 | Ane Brun – Worship (feat. José González) | 5,1 | Levyraati #25 | 10 |
| 188 | Billy Talent – Viking Dead March | 5,1 | Levyraati #44 | 10 |
| 189 | French Films – Pretty in Decadence | 5,03 | Levyraati #2 | 31 |
| 190 | Kotiteollisuus – Ei raha oo mun valuuttaa | 5 | Levyraati #43 | 11 |
| 191 | Neneh Cherry & the Thing – Accordion | 5 | Levyraati #36 | 13 |
| 192 | Laura Närhi – Tuhlari | 5 | Levyraati #45 | 7 |
| 193 | Crystal Castles – Plague | 5 | Levyraati #45 | 7 |
| 194 | Zebra & Snake – Money in Heaven | 5 | Levyraati #30 | 10 |
| 195 | Muse – Madness | 5 | Levyraati #50 | 13 |
| 196 | Justice – Audio, Video, Disco | 5 | Levyraati #2 | 31 |
| 197 | Kuudes silmä – Happea | 5 | Levyraati #58 | 7 |
| 198 | fun. – We Are Young | 4,94 | Levyraati #12 | 17 |
| 199 | Grace Woodroofe – I've Handled Myself Wrong | 4,93 | Levyraati #18 | 15 |
| 200 | Pop. 1280 – Bodies in the Dunes | 4,93 | Levyraati #15 | 14 |
| 201 | Orbital – Straight Sun | 4,91 | Levyraati #24 | 11 |
| 202 | Palma Violets – Last of the Summer Wine | 4,9 | Levyraati #56 | 10 |
| 203 | Girls Aloud – Something New | 4,9 | Levyraati #56 | 10 |
| 204 | Alicia Keys – Girl on Fire (Inferno Version) | 4,9 | Levyraati #51 | 10 |
| 205 | Ismo Alanko – Harmaa on hyvä väri | 4,9 | Levyraati #62 | 10 |
| 206 | Little Boots – Shake | 4,82 | Levyraati #12 | 17 |
| 207 | Huoratron – Cryptocracy | 4,82 | Levyraati #31 | 11 |
| 208 | Hot Chip – Flutes | 4,82 | Levyraati #29 | 11 |
| 209 | Wiz Khalifa – Remember You | 4,82 | Levyraati #52 | 11 |
| 210 | Sébastien Tellier – Pépito Bleu | 4,81 | Levyraati #23 | 16 |
| 211 | Juho & Computer – Pyramid Game | 4,81 | Levyraati #23 | 16 |
| 212 | Sara – Se keinuttaa meitä ajassa | 4,8 | Levyraati #19 | 20 |
| 213 | Graveyard – Goliath | 4,8 | Levyraati #51 | 10 |
| 214 | Coldplay – Paradise | 4,79 | Levyraati #4 | 29 |
| 215 | The Dandy Warhols – Well They're Gone | 4,78 | Levyraati #28 | 9 |
| 216 | Passion Pit – Take a Walk | 4,77 | Levyraati #38 | 13 |
| 217 | Tim Hecker & Daniel Lopatin – Uptown Psychedelia | 4,75 | Levyraati #53 | 12 |
| 218 | Esben and the Witch – Deathwaltz | 4,75 | Levyraati #63 | 8 |
| 219 | TV OFF – L.O.V.E. (Live) | 4,73 | Levyraati #46 | 11 |
| 220 | Ryan Adams – Ashes & Fire | 4,72 | Levyraati #5 | 18 |
| 221 | Quakers – Fitta Happier (feat. Guilty Simpson & M.E.D.) | 4,7 | Levyraati #25 | 10 |
| 222 | Toot Toot - Mr. B | 4,7 | Levyraati #25 | 10 |
| 223 | Light Asylum – Skull Fuct | 4,64 | Levyraati #24 | 11 |
| 224 | Isoveli – Aika olla valveilla | 4,64 | Levyraati #26 | 11 |
| 225 | Jai Paul – Jasmine | 4,64 | Levyraati #31 | 11 |
| 226 | Saint Etienne – Tonight | 4,63 | Levyraati #32 | 8 |
| 227 | Rival Sons – All Over the Road | 4,63 | Levyraati #8 | 16 |
| 228 | HeadHeartHands – Heroine | 4,62 | Levyraati #38 | 13 |
| 229 | The Vaccines – No Hope | 4,6 | Levyraati #40 | 5 |
| 230 | Gossip – Perfect World | 4,6 | Levyraati #30 | 10 |
| 231 | The Orb feat. Lee "Scratch" Perry – Hold Me Upsetter | 4,57 | Levyraati #42 | 14 |
| 232 | Starflower – Walk the Plank | 4,57 | Levyraati #61 | 7 |
| 233 | Korn feat. Skrillex – Get Up | 4,57 | Levyraati #9 | 21 |
| 234 | Speech Debelle – Studio Backback Rap | 4,55 | Levyraati #17 | 11 |
| 235 | The Hives – Go Right Ahead | 4,55 | Levyraati #31 | 11 |
| 236 | Mumford & Sons – I Will Wait | 4,55 | Levyraati #46 | 11 |
| 237 | Grand Duchy – Silver Boys | 4,55 | Levyraati #24 | 11 |
| 238 | Flying Lotus – See Thru to U | 4,54 | Levyraati #49 | 13 |
| 239 | Aero – Tangier | 4,52 | Levyraati #3 | 21 |
| 240 | Grandhearts – Maria | 4,5 | Levyraati #13 | 12 |
| 241 | Suvi Koivu – Kaupunki on julma paikka | 4,5 | Levyraati #22 | 18 |
| 242 | Haloo Helsinki! – Huuda | 4,5 | Levyraati #62 | 10 |
| 243 | Chromatics – Killing for Love | 4,48 | Levyraati #9 | 21 |
| 244 | The D.O.T. – You Never Asked | 4,45 | Levyraati #52 | 11 |
| 245 | Rufus Wainwright – Out of the Game | 4,44 | Levyraati #28 | 9 |
| 246 | Jemina & Selina Sillanpää & Tim Ries – Pedot | 4,43 | Levyraati #61 | 7 |
| 247 | Smoke & Jackal – No Tell | 4,4 | Levyraati #48 | 10 |
| 248 | Cup – I'm Just Fighting | 4,4 | Levyraati #40 | 5 |
| 249 | Chvrches – The Mother We Share | 4,29 | Levyraati #58 | 7 |
| 250 | Milesmore – Weight | 4,27 | Levyraati #60 | 11 |
| 251 | M.I.A. – Bad Girls | 4,25 | Levyraati #23 | 16 |
| 252 | Julma-Henri – Kauppaan kauppaan | 4,24 | Levyraati #12 | 17 |
| 253 | Cassie – King of Hearts (Richard X Remix Edit) | 4,22 | Levyraati #37 | 9 |
| 254 | Matt & Kim – Now | 4,2 | Levyraati #51 | 10 |
| 255 | Amanda Palmer & the Grand Theft Orchestra – Want It Back | 4,2 | Levyraati #47 | 10 |
| 256 | The Cult – Lucifer | 4,19 | Levyraati #23 | 16 |
| 257 | Koria Kitten Riot – An Anthem for the 80's | 4,19 | Levyraati #7 | 16 |
| 258 | Sometimes We Cry – Growing Old | 4,15 | Levyraati #33 | 13 |
| 259 | Lucy Rose – Middle of the Bed | 4,15 | Levyraati #50 | 13 |
| 260 | The Coup – The Magic Clap | 4,08 | Levyraati #53 | 12 |
| 261 | Smith & Burrows – Funny Looking Angels | 4,08 | Levyraati #10 | 12 |
| 262 | Leila feat. Mt. Sims – (Disappointed Cloud) Anyway | 4,05 | Levyraati #19 | 20 |
| 263 | The Big Pink – Stay Gold | 4,05 | Levyraati #3 | 21 |
| 264 | Elokuu – Soutaa huopaa | 4 | Levyraati #20 | 10 |
| 265 | The Streams – My Heart Still Wants You Home | 4 | Levyraati #49 | 13 |
| 266 | Sam Sparro – I Wish I Never Met You | 4 | Levyraati #36 | 13 |
| 267 | Kuolemanlaakso – Minä elän | 4 | Levyraati #59 | 11 |
| 268 | Jonathan Johansson – Stockholm | 3,94 | Levyraati #7 | 16 |
| 269 | Maverick Sabre – I Need | 3,88 | Levyraati #6 | 16 |
| 270 | Nicki Minaj – The Boys (feat. Cassie) | 3,86 | Levyraati #58 | 7 |
| 271 | Kerkko Koskinen Kollektiivi – Nukun hiljaa kirkkomaassa | 3,86 | Levyraati #39 | 7 |
| 272 | Timo Rautiainen & Neljäs sektori – Vastavirtaan | 3,85 | Levyraati #33 | 13 |
| 273 | Usher – Climax | 3,82 | Levyraati #31 | 11 |
| 274 | Korallreven – As Young as Yesterday | 3,81 | Levyraati #6 | 16 |
| 275 | Ting Ting Tings – Hang It Up | 3,81 | Levyraati #8 | 16 |
| 276 | Jens Lekman – Erica America | 3,8 | Levyraati #40 | 5 |
| 277 | Trail of Dead – Catatonic | 3,8 | Levyraati #55 | 10 |
| 278 | Pop Levi – Strawberry Shake | 3,78 | Levyraati #54 | 9 |
| 279 | Johannes Laitila – November | 3,77 | Levyraati #21 | 13 |
| 280 | Canyons – See Blind Through | 3,75 | Levyraati #7 | 16 |
| 281 | Linkin Park – Burn It Down | 3,75 | Levyraati #34 | 12 |
| 282 | Steen1 – 40 senttiä | 3,75 | Levyraati #10 | 12 |
| 283 | Kele feat. Lucy Taylor – What Did I Do | 3,72 | Levyraati #4 | 29 |
| 284 | Little Roy – Lithium | 3,71 | Levyraati #3 | 21 |
| 285 | Charlotte Gainsbourg – Terrible Angels | 3,7 | Levyraati #1 | 27 |
| 286 | Snoop Lion – La La La | 3,7 | Levyraati #44 | 10 |
| 287 | Lou Reed & Metallica – The View | 3,69 | Levyraati #4 | 29 |
| 288 | Martyn – Viper | 3,69 | Levyraati #6 | 16 |
| 289 | Miike Snow – Devil's Work | 3,64 | Levyraati #24 | 11 |
| 290 | Los Campesinos! – By Your Hand | 3,61 | Levyraati #2 | 31 |
| 291 | Kaija Koo – Kaunis rietas onnellinen | 3,61 | Levyraati #5 | 18 |
| 292 | Steen1 Orkestra – Hello Kitty | 3,6 | Levyraati #56 | 10 |
| 293 | Maroon 5 – Payphone | 3,58 | Levyraati #34 | 12 |
| 294 | Gorillaz – DoYaThing | 3,55 | Levyraati #26 | 11 |
| 295 | Enter Shikari – Sssnakepit | 3,55 | Levyraati #14 | 11 |
| 296 | Brothertiger – Lovers | 3,53 | Levyraati #18 | 15 |
| 297 | Ministry – 99 % | 3,53 | Levyraati #18 | 15 |
| 298 | Voimaryhmä – Iisisti | 3,5 | Levyraati #57 | 12 |
| 299 | Eini – Älä menetä mua | 3,48 | Levyraati #3 | 21 |
| 300 | Jippu – Väärinpäin lentävät linnut | 3,4 | Levyraati #30 | 10 |
| 301 | BMMB – Follow Your Nightmare | 3,38 | Levyraati #9 | 21 |
| 302 | TJH87 – Break Away Kicks! | 3,29 | Levyraati #61 | 7 |
| 303 | Rihanna feat. Calvin Harris – We Found Love | 3,24 | Levyraati #4 | 29 |
| 304 | Kesha – Die Young! | 3,17 | Levyraati #53 | 12 |
| 305 | Britney Spears – Criminal | 3,11 | Levyraati #5 | 18 |
| 306 | Mokoma – Sydän paikallaan | 2,94 | Levyraati #6 | 16 |
| 307 | Joker – Slaughterhouse [feat. Silas] | 2,93 | Levyraati #1 | 27 |
| 308 | Die Antwoord – XP€N$IV $H1T | 2,91 | Levyraati #46 | 11 |
| 309 | Lindstrøm – De Javu | 2,83 | Levyraati #13 | 12 |
| 310 | Apulanta – Pihtiote | 2,64 | Levyraati #11 | 14 |
| 311 | Green Day – Oh Love | 2,64 | Levyraati #42 | 14 |
| 312 | Pono – Suoraan silmille | 2,63 | Levyraati #63 | 8 |
| 313 | The Saturnettes – Just a Song | 2,57 | Levyraati #11 | 14 |
| 314 | Hood Internet – Won't F**k Us Over | 2,5 | Levyraati #48 | 10 |
| 315 | Sinead O'Connor – How About I Be Me | 2,42 | Levyraati #16 | 12 |