Minä olen Jukka Virtanen ja minä kerron teille nyt Levyraadin numero 31, johon osallistui 11 raatilaista ympäri maan, tulokset, voittajat ja häviäjät.
5. Usher – Climax 3.82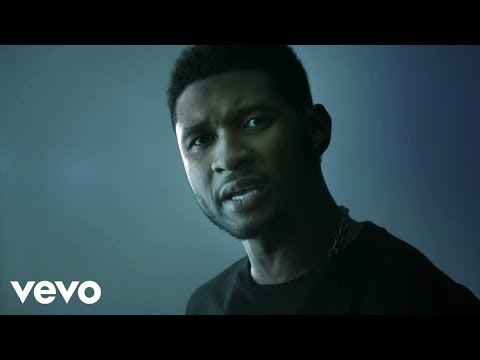 Vuoden kovin r&b-single ei ole vuoden kovin r&b-single teidän mielestänne, sillä se jäi viimeiseksi!
Antoinette Olivia
Ei tästä kostu (sic) mutta aika hienon leijuvuuden saavuttaa. Kliimaksi oli ilmeisesti jo saavutettu ja siksi tää biisi on tällaista hissuttelua. Ei kovin tarttuva kipale verrattuna miehen aiempiin singleihin. Silti ihan ok.
7
Milla Suomalainen
Ei pysty kyllä kuuntelemaan loppuun, anteeksi. Ulinakin voi olla kaunista. Tämä ei ole. Turhakkeita tämmöiset. Yäk.
1
Kuka Äijö
Plääääääääääääääääääääääääääh. Musavideona olis voinu olla heiluva kikkeli. Toivottavasti tätä ei kuulu hirmu pitkään missään ja ihmiset unohtavat tämän olemassaolon. 1
4. The Hives – Go Right Ahead – 4.55
The Hives yrittää paluuta. Kai sitä paluuksi voi sanoa, kun edellinen levy oli niin paska.
Santtu Reinikainen
Hives menee back to basics. Slightly too far back. Kyllä biisissä saa kaikesta huolimatta oikea biisikin olla. Toivottavasti nämä ovat bändin uudet pysyvät uniformut.
6
Antti Lähde
Basso sanoo Don't Bring Me Down, juuri muuta mainittavaa tässä biisiraakileessa ei ole. Kymmenen pennin treenikämppäsoundi ilmeisesti markkeeraa paluuta juurille – mikäpä siinä, mutta parempaa sopisi odottaa. Varmaan ihan jees keikanaloitusbiisi, mutta siinäpä se.
4
3. Jai Paul – Jasmine – 4.64
Kakkossingle BBC:n Sound of 2011 -artistilta vei pronssisen medaljongin.
Antoinette Olivia
Rohkeaa tuotantoa. Enemmän elektroniseen puoleen nojaa toki mutta laulussakin jokin vaan toimii.
8
Jari Mäkelä
Ai tämmöstä on elektro-soul. Aika moni artisti käyttää nykyään samantyyppisiä soundeja. En lämpene. Kummasti rupes nettiyhteys pätkimään tämän biisin aikana. Häiritsevän paskat soundit tossa clipissä. Paremmilla soundeilla ois irronnu lisäpisteitä.
5
Jukka Kuusisto
Tylsä, laimea, mitäänsanomaton.
2
2. Huoratron – Cryptocracy – 4.82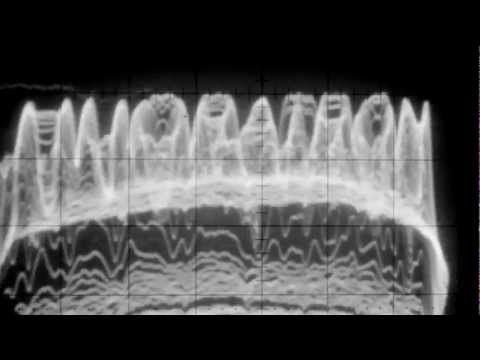 Parin viikon päästä ilmestyvän esikoisen eka sinkkula! Jukka haluaisi nähdä kun te "tanssitte" tämän tahtiin.
Kuka Äijö
Nyt huomasin että kaikki huoratronin aikasemmat tuotokset on myyty loppuun selkäni takana. Piti ne sillon sieltä levykaupasta ottaa mukaan, mutta aina mukamas jokin esti sen. Tällä kertaa ostan levyn ajoissa. Kyllä on suomen parasta konemusiikkia tämä. Ei ehkä yksinään biisi pärjää, mutta kokonaisuudessaan aivan tajunnan räjäyttävää.
8
MJ Siik
Bileet! Kun Huoratronia on pari vuotta käynyt joraamassa erinäisissä tilanteissa, niin levyyn ja singleen kohdistuu paljon ennakko-odotuksia. Hyvähän tämä genressään on ja pitkäsoiton osto lienee pakosta edessä.
7
Susa Murtomäki-Lehto
Kävi hermoille. 😡 Antaisin miinuspisteitä jos voisin! 1
1. The Temper Trap – Rabbit Hole – 5.64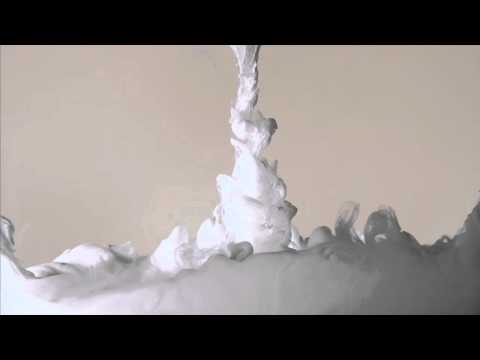 Kakkosalbumia pukkaa ausseilta. Eka maistiainen voitti Levyraadin. Onnea sinne maapallon toiselle laidalle!
Milla Suomalainen
Oi tää on aina vaan ihana bändi. 9
MJ Siik
Ensin pikkuisen ärsytti alkuosan "olen kuullut nämä miljoona kertaa" -lallattelut, mutta sitten oli pakko kuunnella uudestaan. Perjantaibiisi, jossa lopussa ehanat kitaravallinostatukset.
8
Antoinette Olivia
Mä en tiedä mitä kaninpuremasta seuraa mutta tällainen saa rasvattoman maidon maistumaan viskiltä, ja kanit muuttuvat armottomiksi lihansyöjiksi. Toisaalta, sitähän tämä vaatisikin: hirviökaniiniarmeijan tuhovoiman.
1
Sitten vielä kokonaistulosten vilkaisun kautta tekemään tämän viikon Levaria! Heippatirallaa!
| | Biisi | Arvosana | Raati | Raatilaiset |
| --- | --- | --- | --- | --- |
| 1 | Kuusumun profeetta – Sataa lumi maahan hiljaa | 8,38 | Levyraati #49 | 13 |
| 2 | Cat Power – Ruin | 8,29 | Levyraati #39 | 7 |
| 3 | The Men – Open Your Heart | 8 | Levyraati #21 | 13 |
| 4 | Gracias x JTT – Night Shift | 8 | Levyraati #35 | 9 |
| 5 | Ty Segall – Wave Goodbye | 7,62 | Levyraati #36 | 13 |
| 6 | Absoluuttinen Nollapiste – Planeetta hyvä | 7,56 | Levyraati #54 | 9 |
| 7 | Ruger Hauer – Minulla on ollut ikävä sinua | 7,54 | Levyraati #50 | 13 |
| 8 | The xx – Angels | 7,43 | Levyraati #42 | 14 |
| 9 | Solange – Losing You | 7,42 | Levyraati #57 | 12 |
| 10 | Missy Elliott – 9th Inning | 7,4 | Levyraati #55 | 10 |
| 11 | Melody's Echo Chamber – I Follow You | 7,4 | Levyraati #51 | 10 |
| 12 | Notkea Rotta – Paluu betoniin | 7,38 | Levyraati #32 | 8 |
| 13 | Dirty Projectors – Gun Has No Trigger | 7,33 | Levyraati #34 | 12 |
| 14 | SMC Lähiörotat – Vastavirta | 7,29 | Levyraati #61 | 7 |
| 15 | Calexico – Para | 7,2 | Levyraati #40 | 5 |
| 16 | Moonface With Siinai – Teary Eyes and Bloody Lips | 7,15 | Levyraati #33 | 13 |
| 17 | K-X-P – Melody | 7,13 | Levyraati #63 | 8 |
| 18 | Jim James – Know Til Now | 7,08 | Levyraati #60 | 12 |
| 19 | The Magnetic Fields – Andrew in Drag | 7,08 | Levyraati #21 | 13 |
| 20 | Michael Kiwanuka – Home Again | 7 | Levyraati #20 | 10 |
| 21 | Sin Cos Tan – Trust | 7 | Levyraati #45 | 7 |
| 22 | Jessie Ware – Devotion | 7 | Levyraati #46 | 11 |
| 23 | The Raveonettes – She Owns the Streets | 6,92 | Levyraati #49 | 13 |
| 24 | ASAP Rocky – Goldie | 6,92 | Levyraati #41 | 13 |
| 25 | Chairlift – Amanaemonesia | 6,92 | Levyraati #10 | 12 |
| 26 | Spiritualized – Hey Jane | 6,9 | Levyraati #25 | 10 |
| 27 | Atoms for Peace – Default | 6,88 | Levyraati #63 | 8 |
| 28 | First Aid Kit – The Lion's Roar | 6,86 | Levyraati #9 | 21 |
| 29 | Grizzly Bear – Sleeping Ute | 6,86 | Levyraati #39 | 7 |
| 30 | Beth Jeans Houghton & The Hooves of Destiny – Liliputt | 6,81 | Levyraati #7 | 16 |
| 31 | Kendrick Lamar – Swimming Pools (Drank) | 6,8 | Levyraati #56 | 10 |
| 32 | Don Johnson Big Band – Living the Life | 6,8 | Levyraati #47 | 10 |
| 33 | Wild Nothing – Shadow | 6,73 | Levyraati #43 | 11 |
| 34 | Busdriver – Kiss Me Back to Life | 6,73 | Levyraati #14 | 11 |
| 35 | Asa – Murheen musta mieli | 6,71 | Levyraati #61 | 7 |
| 36 | The Black Keys – Lonely Boy | 6,69 | Levyraati #8 | 16 |
| 37 | Gonjasufi – Nikels and Dimes | 6,67 | Levyraati #18 | 15 |
| 38 | Neil Young & Crazy Horse – Walk Like a Giant | 6,67 | Levyraati #52 | 9 |
| 39 | Muuan mies – Hämeentie | 6,67 | Levyraati #35 | 9 |
| 40 | Tindersticks – Medicine | 6,64 | Levyraati #15 | 14 |
| 41 | Bobby Womack – Please Forgive My Heart | 6,64 | Levyraati #29 | 11 |
| 42 | Joose Keskitalo & Kolmas maailmanpalo – Kärpäset | 6,61 | Levyraati #22 | 18 |
| 43 | Four Tet – Ocoras | 6,6 | Levyraati #40 | 5 |
| 44 | Converge – Aimless Arrow | 6,6 | Levyraati #48 | 10 |
| 45 | Nick Cave & the Bad Seeds – We No Who U R | 6,6 | Levyraati #62 | 10 |
| 46 | LCMDF – Paranoia | 6,58 | Levyraati #57 | 12 |
| 47 | Pariisin Kevät – Saari | 6,57 | Levyraati #15 | 14 |
| 48 | Feist – How Come You Never Go There | 6,56 | Levyraati #5 | 18 |
| 49 | Lau Nau – Kuoleman tappajan kuolema | 6,55 | Levyraati #59 | 11 |
| 50 | Sydän, sydän – Ducato | 6,52 | Levyraati #9 | 21 |
| 51 | Moderni elämä – Pikkuveli | 6,5 | Levyraati #44 | 10 |
| 52 | The Shins – Simple Things | 6,5 | Levyraati #19 | 20 |
| 53 | Jukka Ässä – Uusi maa | 6,46 | Levyraati #33 | 13 |
| 54 | Uhrijuhla – Liian kaukana | 6,46 | Levyraati #52 | 13 |
| 55 | Pää kii – Kalifornia Dreamin\' | 6,45 | Levyraati #29 | 11 |
| 56 | Lana del Rey – Ride | 6,45 | Levyraati #52 | 11 |
| 57 | Beach House – Myth | 6,45 | Levyraati #29 | 11 |
| 58 | St. Vincent & David Byrne – Who | 6,43 | Levyraati #39 | 7 |
| 59 | Christopher Owens – Here We Go | 6,42 | Levyraati #57 | 12 |
| 60 | Cats on Fire – A Few Empty Waves | 6,4 | Levyraati #25 | 10 |
| 61 | Idiomatic – Lost Together | 6,4 | Levyraati #48 | 10 |
| 62 | French Films – When People Like You Fill Heavens | 6,38 | Levyraati #41 | 13 |
| 63 | Tame Impala – Apocalypse Dreams | 6,36 | Levyraati #43 | 11 |
| 64 | Eels – Peach Blossom | 6,33 | Levyraati #60 | 12 |
| 65 | Lambchop – Mr. M | 6,33 | Levyraati #13 | 12 |
| 66 | Moon Duo – Sleepwalker | 6,31 | Levyraati #50 | 13 |
| 67 | Father John Misty – Hollywood Forever Cemetery Sings | 6,3 | Levyraati #27 | 10 |
| 68 | Santigold – Disparate Youth | 6,3 | Levyraati #27 | 10 |
| 69 | Animal Collective – Today's Supernatural | 6,3 | Levyraati #44 | 10 |
| 70 | Diagrams – Tall Buildings | 6,27 | Levyraati #14 | 11 |
| 71 | Edward Sharpe & the Magnetic Zeros – That\'s What\'s Up | 6,25 | Levyraati #32 | 8 |
| 72 | Toro Y Moi – So Many Details | 6,25 | Levyraati #57 | 12 |
| 73 | Murmansk – Mercury | 6,23 | Levyraati #49 | 13 |
| 74 | Florence + the Machine – What the Water Gave Me | 6,22 | Levyraati #1 | 27 |
| 75 | Bat for Lashes – Laura | 6,2 | Levyraati #44 | 10 |
| 76 | Yournalist – C'mon People | 6,2 | Levyraati #27 | 10 |
| 77 | Pepe Deluxé – The Storm | 6,19 | Levyraati #8 | 16 |
| 78 | Jack White – Love Interruption | 6,18 | Levyraati #24 | 11 |
| 79 | Lapko – Love Is Sick and Wrong | 6,18 | Levyraati #29 | 11 |
| 80 | Ariel Pink's Haunted Graffiti – Only in My Dreams | 6,15 | Levyraati #41 | 13 |
| 81 | Daphni – Ye Ye | 6,14 | Levyraati #45 | 7 |
| 82 | Prince Rama – Rage Peace | 6,11 | Levyraati #54 | 9 |
| 83 | Of Montreal – Dour Percentage | 6,1 | Levyraati #19 | 20 |
| 84 | 2 Bears – Work | 6,09 | Levyraati #17 | 11 |
| 85 | Caveman – Old Friend | 6,08 | Levyraati #10 | 12 |
| 86 | The Brandt Brauer Frick Ensemble – Pretend | 6,06 | Levyraati #8 | 16 |
| 87 | Noah Kin – Intro / Underground | 6,05 | Levyraati #3 | 21 |
| 88 | Seremonia – Rock'n'rollin maailma | 6 | Levyraati #38 | 13 |
| 89 | Bloc Party – Octopus | 6 | Levyraati #41 | 13 |
| 90 | Blur – Under the Westway | 6 | Levyraati #43 | 11 |
| 91 | Atlas Sound – Terra Incognita | 6 | Levyraati #1 | 27 |
| 92 | Absoluuttinen nollapiste - Lupaan etten huku | 6 | Levyraati #37 | 9 |
| 93 | Cold Specks – Holland | 6 | Levyraati #35 | 9 |
| 94 | Paleface – Ikivanhat tekosyyt (Kadotettujen mantra) | 6 | Levyraati #26 | 11 |
| 95 | Aesop Rock – Zero Dark Thirty | 6 | Levyraati #34 | 12 |
| 96 | Regina Spektor – All the Rowboats | 6 | Levyraati #26 | 11 |
| 97 | Liz Green – Displacement Song | 6 | Levyraati #7 | 16 |
| 98 | Snow Patrol – Called Out in the Dark | 6 | Levyraati #6 | 16 |
| 99 | Purity Ring – Obedear | 5,92 | Levyraati #36 | 13 |
| 100 | Jason Lytle – Your Final Setting Sun | 5,92 | Levyraati #50 | 13 |
| 101 | Craig Finn – Clear Heart Full Eyes | 5,92 | Levyraati #16 | 12 |
| 102 | Foals – Inhaler | 5,92 | Levyraati #60 | 12 |
| 103 | Lana Del Rey – Born to Die | 5,92 | Levyraati #13 | 12 |
| 104 | Gary Clark Jr. – Ain\'t Messin \'Round | 5,9 | Levyraati #55 | 10 |
| 105 | Anti-Flag – The Neoliberal Anthem | 5,9 | Levyraati #20 | 10 |
| 106 | Marissa Nadler – The Wrecking Ball Company | 5,89 | Levyraati #28 | 9 |
| 107 | 9th Wonder - Band Practice pt. 2 feat. Median & Phonte | 5,89 | Levyraati #5 | 18 |
| 108 | Fanfarlo – Shiny Things | 5,85 | Levyraati #19 | 20 |
| 109 | Bruno Mars – Locked Out of Heaven | 5,82 | Levyraati #59 | 11 |
| 110 | Paul Banks – The Base | 5,8 | Levyraati #47 | 10 |
| 111 | Neøv – Windvane | 5,8 | Levyraati #55 | 10 |
| 112 | Unknown Mortal Orchestra – Swim and Sleep (Like a Shark) | 5,8 | Levyraati #62 | 10 |
| 113 | Lower Dens – Brains | 5,8 | Levyraati #27 | 10 |
| 114 | The Phenomenal Handclap Band – Following | 5,79 | Levyraati #11 | 14 |
| 115 | Goldfrapp – Yellow Halo | 5,79 | Levyraati #15 | 14 |
| 116 | Perfume Genius – Hood | 5,78 | Levyraati #22 | 18 |
| 117 | Tom Waits – Bad as Me | 5,76 | Levyraati #4 | 29 |
| 118 | Deftones – Leather | 5,75 | Levyraati #53 | 12 |
| 119 | Patti Smith – April Fool | 5,75 | Levyraati #32 | 8 |
| 120 | Pantha du Prince & the Bell Laboratory – Photon | 5,75 | Levyraati #60 | 12 |
| 121 | Allo Darlin' – Tallulah | 5,73 | Levyraati #18 | 15 |
| 122 | Mariska & Pahat sudet – Liekki | 5,71 | Levyraati #42 | 14 |
| 123 | Twilight Sad – Sick | 5,71 | Levyraati #11 | 14 |
| 124 | Japandroids – Celebration Rock | 5,7 | Levyraati #30 | 10 |
| 125 | Olavi Uusivirta – Nuoruus | 5,69 | Levyraati #21 | 13 |
| 126 | Alcest – Autre Temps | 5,67 | Levyraati #13 | 12 |
| 127 | Delay Trees – HLM | 5,67 | Levyraati #53 | 12 |
| 128 | Cate Le Bon – Fold the Cloth | 5,64 | Levyraati #17 | 11 |
| 129 | Porcelain Raft – Put Me to Sleep | 5,64 | Levyraati #17 | 11 |
| 130 | Iamamiwhoami – Drops | 5,64 | Levyraati #26 | 11 |
| 131 | The Temper Trap – Rabbit Hole | 5,64 | Levyraati #31 | 11 |
| 132 | Veronica Falls – Teenage | 5,63 | Levyraati #63 | 8 |
| 133 | Twin Shadow – Five Seconds | 5,62 | Levyraati #36 | 13 |
| 134 | Ladyhawke – Black, White and Blue | 5,62 | Levyraati #21 | 13 |
| 135 | Ellie Goulding – Anything Could Happen | 5,6 | Levyraati #47 | 10 |
| 136 | Big Boi – Mama Told Me (feat. Kelly Rowland) | 5,6 | Levyraati #62 | 10 |
| 137 | Great Lake Swimmers – Easy Come Easy Go | 5,6 | Levyraati #20 | 10 |
| 138 | Kathleen Edwards – Change the Sheets | 5,59 | Levyraati #12 | 17 |
| 139 | Shearwater – Breaking the Yearlings | 5,58 | Levyraati #16 | 12 |
| 140 | Jalava - Sinä yönä | 5,58 | Levyraati #34 | 12 |
| 141 | Local Natives – Breakers | 5,57 | Levyraati #58 | 7 |
| 142 | Glen Hansard – Philander | 5,56 | Levyraati #35 | 9 |
| 143 | Johnny Marr – The Messenger | 5,55 | Levyraati #59 | 11 |
| 144 | El Perro Del Mar – Walk on By | 5,55 | Levyraati #59 | 11 |
| 145 | JVG feat. Ruudolf ja Karri Koira – Mitä sä siit tiiät (Heeeyyy) | 5,52 | Levyraati #2 | 31 |
| 146 | Robbie Williams – Candy | 5,5 | Levyraati #51 | 10 |
| 147 | Polica – Lay Your Cards Out | 5,5 | Levyraati #22 | 18 |
| 148 | Disco Ensemble – Second Soul | 5,5 | Levyraati #47 | 10 |
| 149 | Grimes – Oblivion | 5,45 | Levyraati #14 | 11 |
| 150 | bob hund – Harduingetmankandansatill? | 5,44 | Levyraati #22 | 18 |
| 151 | Konev – The Final Cut | 5,43 | Levyraati #45 | 7 |
| 152 | The Maccabees – The Pelican | 5,41 | Levyraati #12 | 17 |
| 153 | Common – Ghetto Dreams [feat. Nas] | 5,41 | Levyraati #1 | 27 |
| 154 | Sigur Rós – Ekki Múkk | 5,4 | Levyraati #30 | 10 |
| 155 | Norah Jones – Happy Pills | 5,4 | Levyraati #27 | 10 |
| 156 | Diamond Rings – It's Just Me | 5,4 | Levyraati #48 | 10 |
| 157 | Herra Ylppö ja Ihmiset – Mies murtuu | 5,36 | Levyraati #14 | 11 |
| 158 | Rival Sons – Keep on Swinging | 5,36 | Levyraati #46 | 11 |
| 159 | Emeli Sandé – Daddy | 5,36 | Levyraati #11 | 14 |
| 160 | Little Boots – Every Night I Say a Prayer | 5,33 | Levyraati #37 | 9 |
| 161 | Oholics – Out of Track | 5,33 | Levyraati #37 | 9 |
| 162 | The Gaslight Anthem – 45 | 5,33 | Levyraati #35 | 9 |
| 163 | Tycho – Hours | 5,33 | Levyraati #10 | 12 |
| 164 | M. Ward – The First Time I Ran Away | 5,31 | Levyraati #23 | 16 |
| 165 | The Killers – Runaways | 5,31 | Levyraati #41 | 13 |
| 166 | Kylie Minogue – Timebomb | 5,31 | Levyraati #38 | 13 |
| 167 | Bruce Springsteen – We Take Care of Our Own | 5,3 | Levyraati #20 | 10 |
| 168 | Adele – Skyfall | 5,3 | Levyraati #56 | 10 |
| 169 | Willy Mason – I Got Cold | 5,3 | Levyraati #55 | 10 |
| 170 | Kurt Vile – The Creature | 5,29 | Levyraati #2 | 31 |
| 171 | No Doubt – Settle Down | 5,27 | Levyraati #43 | 11 |
| 172 | Matthew Dear – Headcage | 5,25 | Levyraati #16 | 12 |
| 173 | Best Coast – The Only Place | 5,25 | Levyraati #32 | 8 |
| 174 | Emma Salokoski Ensemble – Dalai Lama | 5,23 | Levyraati #33 | 13 |
| 175 | Loost Koos – Kiitos (NMPT) | 5,23 | Levyraati #38 | 13 |
| 176 | Soundgarden – Been Away Too Long | 5,22 | Levyraati #54 | 9 |
| 177 | Sky Ferreira – Everything Is Embarrassing | 5,22 | Levyraati #54 | 9 |
| 178 | Alpine – Hands | 5,21 | Levyraati #15 | 14 |
| 179 | Howler – Back of Your Neck | 5,18 | Levyraati #17 | 11 |
| 180 | Sleigh Bells – Born to Lose | 5,17 | Levyraati #16 | 12 |
| 181 | Band of Horses – Knock Knock | 5,14 | Levyraati #42 | 14 |
| 182 | Example – Come Taste the Rainbow | 5,14 | Levyraati #58 | 7 |
| 183 | Pet Shop Boys – Invisible | 5,14 | Levyraati #39 | 7 |
| 184 | Brendan Benson – Bad for Me | 5,11 | Levyraati #28 | 9 |
| 185 | Laurel Halo – Light & Space | 5,11 | Levyraati #37 | 9 |
| 186 | Violens – Unfolding Black Wings | 5,11 | Levyraati #28 | 9 |
| 187 | Billy Talent – Viking Dead March | 5,1 | Levyraati #44 | 10 |
| 188 | Ane Brun – Worship (feat. José González) | 5,1 | Levyraati #25 | 10 |
| 189 | French Films – Pretty in Decadence | 5,03 | Levyraati #2 | 31 |
| 190 | Muse – Madness | 5 | Levyraati #50 | 13 |
| 191 | Zebra & Snake – Money in Heaven | 5 | Levyraati #30 | 10 |
| 192 | Kuudes silmä – Happea | 5 | Levyraati #58 | 7 |
| 193 | Justice – Audio, Video, Disco | 5 | Levyraati #2 | 31 |
| 194 | Neneh Cherry & the Thing – Accordion | 5 | Levyraati #36 | 13 |
| 195 | Kotiteollisuus – Ei raha oo mun valuuttaa | 5 | Levyraati #43 | 11 |
| 196 | Laura Närhi – Tuhlari | 5 | Levyraati #45 | 7 |
| 197 | Crystal Castles – Plague | 5 | Levyraati #45 | 7 |
| 198 | fun. – We Are Young | 4,94 | Levyraati #12 | 17 |
| 199 | Grace Woodroofe – I've Handled Myself Wrong | 4,93 | Levyraati #18 | 15 |
| 200 | Pop. 1280 – Bodies in the Dunes | 4,93 | Levyraati #15 | 14 |
| 201 | Orbital – Straight Sun | 4,91 | Levyraati #24 | 11 |
| 202 | Girls Aloud – Something New | 4,9 | Levyraati #56 | 10 |
| 203 | Alicia Keys – Girl on Fire (Inferno Version) | 4,9 | Levyraati #51 | 10 |
| 204 | Ismo Alanko – Harmaa on hyvä väri | 4,9 | Levyraati #62 | 10 |
| 205 | Palma Violets – Last of the Summer Wine | 4,9 | Levyraati #56 | 10 |
| 206 | Little Boots – Shake | 4,82 | Levyraati #12 | 17 |
| 207 | Wiz Khalifa – Remember You | 4,82 | Levyraati #52 | 11 |
| 208 | Hot Chip – Flutes | 4,82 | Levyraati #29 | 11 |
| 209 | Huoratron – Cryptocracy | 4,82 | Levyraati #31 | 11 |
| 210 | Juho & Computer – Pyramid Game | 4,81 | Levyraati #23 | 16 |
| 211 | Sébastien Tellier – Pépito Bleu | 4,81 | Levyraati #23 | 16 |
| 212 | Sara – Se keinuttaa meitä ajassa | 4,8 | Levyraati #19 | 20 |
| 213 | Graveyard – Goliath | 4,8 | Levyraati #51 | 10 |
| 214 | Coldplay – Paradise | 4,79 | Levyraati #4 | 29 |
| 215 | The Dandy Warhols – Well They're Gone | 4,78 | Levyraati #28 | 9 |
| 216 | Passion Pit – Take a Walk | 4,77 | Levyraati #38 | 13 |
| 217 | Esben and the Witch – Deathwaltz | 4,75 | Levyraati #63 | 8 |
| 218 | Tim Hecker & Daniel Lopatin – Uptown Psychedelia | 4,75 | Levyraati #53 | 12 |
| 219 | TV OFF – L.O.V.E. (Live) | 4,73 | Levyraati #46 | 11 |
| 220 | Ryan Adams – Ashes & Fire | 4,72 | Levyraati #5 | 18 |
| 221 | Toot Toot - Mr. B | 4,7 | Levyraati #25 | 10 |
| 222 | Quakers – Fitta Happier (feat. Guilty Simpson & M.E.D.) | 4,7 | Levyraati #25 | 10 |
| 223 | Isoveli – Aika olla valveilla | 4,64 | Levyraati #26 | 11 |
| 224 | Jai Paul – Jasmine | 4,64 | Levyraati #31 | 11 |
| 225 | Light Asylum – Skull Fuct | 4,64 | Levyraati #24 | 11 |
| 226 | Rival Sons – All Over the Road | 4,63 | Levyraati #8 | 16 |
| 227 | Saint Etienne – Tonight | 4,63 | Levyraati #32 | 8 |
| 228 | HeadHeartHands – Heroine | 4,62 | Levyraati #38 | 13 |
| 229 | Gossip – Perfect World | 4,6 | Levyraati #30 | 10 |
| 230 | The Vaccines – No Hope | 4,6 | Levyraati #40 | 5 |
| 231 | Starflower – Walk the Plank | 4,57 | Levyraati #61 | 7 |
| 232 | Korn feat. Skrillex – Get Up | 4,57 | Levyraati #9 | 21 |
| 233 | The Orb feat. Lee "Scratch" Perry – Hold Me Upsetter | 4,57 | Levyraati #42 | 14 |
| 234 | The Hives – Go Right Ahead | 4,55 | Levyraati #31 | 11 |
| 235 | Mumford & Sons – I Will Wait | 4,55 | Levyraati #46 | 11 |
| 236 | Grand Duchy – Silver Boys | 4,55 | Levyraati #24 | 11 |
| 237 | Speech Debelle – Studio Backback Rap | 4,55 | Levyraati #17 | 11 |
| 238 | Flying Lotus – See Thru to U | 4,54 | Levyraati #49 | 13 |
| 239 | Aero – Tangier | 4,52 | Levyraati #3 | 21 |
| 240 | Suvi Koivu – Kaupunki on julma paikka | 4,5 | Levyraati #22 | 18 |
| 241 | Haloo Helsinki! – Huuda | 4,5 | Levyraati #62 | 10 |
| 242 | Grandhearts – Maria | 4,5 | Levyraati #13 | 12 |
| 243 | Chromatics – Killing for Love | 4,48 | Levyraati #9 | 21 |
| 244 | The D.O.T. – You Never Asked | 4,45 | Levyraati #52 | 11 |
| 245 | Rufus Wainwright – Out of the Game | 4,44 | Levyraati #28 | 9 |
| 246 | Jemina & Selina Sillanpää & Tim Ries – Pedot | 4,43 | Levyraati #61 | 7 |
| 247 | Smoke & Jackal – No Tell | 4,4 | Levyraati #48 | 10 |
| 248 | Cup – I'm Just Fighting | 4,4 | Levyraati #40 | 5 |
| 249 | Chvrches – The Mother We Share | 4,29 | Levyraati #58 | 7 |
| 250 | Milesmore – Weight | 4,27 | Levyraati #60 | 11 |
| 251 | M.I.A. – Bad Girls | 4,25 | Levyraati #23 | 16 |
| 252 | Julma-Henri – Kauppaan kauppaan | 4,24 | Levyraati #12 | 17 |
| 253 | Cassie – King of Hearts (Richard X Remix Edit) | 4,22 | Levyraati #37 | 9 |
| 254 | Matt & Kim – Now | 4,2 | Levyraati #51 | 10 |
| 255 | Amanda Palmer & the Grand Theft Orchestra – Want It Back | 4,2 | Levyraati #47 | 10 |
| 256 | Koria Kitten Riot – An Anthem for the 80's | 4,19 | Levyraati #7 | 16 |
| 257 | The Cult – Lucifer | 4,19 | Levyraati #23 | 16 |
| 258 | Lucy Rose – Middle of the Bed | 4,15 | Levyraati #50 | 13 |
| 259 | Sometimes We Cry – Growing Old | 4,15 | Levyraati #33 | 13 |
| 260 | The Coup – The Magic Clap | 4,08 | Levyraati #53 | 12 |
| 261 | Smith & Burrows – Funny Looking Angels | 4,08 | Levyraati #10 | 12 |
| 262 | Leila feat. Mt. Sims – (Disappointed Cloud) Anyway | 4,05 | Levyraati #19 | 20 |
| 263 | The Big Pink – Stay Gold | 4,05 | Levyraati #3 | 21 |
| 264 | Kuolemanlaakso – Minä elän | 4 | Levyraati #59 | 11 |
| 265 | Elokuu – Soutaa huopaa | 4 | Levyraati #20 | 10 |
| 266 | The Streams – My Heart Still Wants You Home | 4 | Levyraati #49 | 13 |
| 267 | Sam Sparro – I Wish I Never Met You | 4 | Levyraati #36 | 13 |
| 268 | Jonathan Johansson – Stockholm | 3,94 | Levyraati #7 | 16 |
| 269 | Maverick Sabre – I Need | 3,88 | Levyraati #6 | 16 |
| 270 | Kerkko Koskinen Kollektiivi – Nukun hiljaa kirkkomaassa | 3,86 | Levyraati #39 | 7 |
| 271 | Nicki Minaj – The Boys (feat. Cassie) | 3,86 | Levyraati #58 | 7 |
| 272 | Timo Rautiainen & Neljäs sektori – Vastavirtaan | 3,85 | Levyraati #33 | 13 |
| 273 | Usher – Climax | 3,82 | Levyraati #31 | 11 |
| 274 | Korallreven – As Young as Yesterday | 3,81 | Levyraati #6 | 16 |
| 275 | Ting Ting Tings – Hang It Up | 3,81 | Levyraati #8 | 16 |
| 276 | Jens Lekman – Erica America | 3,8 | Levyraati #40 | 5 |
| 277 | Trail of Dead – Catatonic | 3,8 | Levyraati #55 | 10 |
| 278 | Pop Levi – Strawberry Shake | 3,78 | Levyraati #54 | 9 |
| 279 | Johannes Laitila – November | 3,77 | Levyraati #21 | 13 |
| 280 | Steen1 – 40 senttiä | 3,75 | Levyraati #10 | 12 |
| 281 | Canyons – See Blind Through | 3,75 | Levyraati #7 | 16 |
| 282 | Linkin Park – Burn It Down | 3,75 | Levyraati #34 | 12 |
| 283 | Kele feat. Lucy Taylor – What Did I Do | 3,72 | Levyraati #4 | 29 |
| 284 | Little Roy – Lithium | 3,71 | Levyraati #3 | 21 |
| 285 | Charlotte Gainsbourg – Terrible Angels | 3,7 | Levyraati #1 | 27 |
| 286 | Snoop Lion – La La La | 3,7 | Levyraati #44 | 10 |
| 287 | Lou Reed & Metallica – The View | 3,69 | Levyraati #4 | 29 |
| 288 | Martyn – Viper | 3,69 | Levyraati #6 | 16 |
| 289 | Miike Snow – Devil's Work | 3,64 | Levyraati #24 | 11 |
| 290 | Los Campesinos! – By Your Hand | 3,61 | Levyraati #2 | 31 |
| 291 | Kaija Koo – Kaunis rietas onnellinen | 3,61 | Levyraati #5 | 18 |
| 292 | Steen1 Orkestra – Hello Kitty | 3,6 | Levyraati #56 | 10 |
| 293 | Maroon 5 – Payphone | 3,58 | Levyraati #34 | 12 |
| 294 | Enter Shikari – Sssnakepit | 3,55 | Levyraati #14 | 11 |
| 295 | Gorillaz – DoYaThing | 3,55 | Levyraati #26 | 11 |
| 296 | Ministry – 99 % | 3,53 | Levyraati #18 | 15 |
| 297 | Brothertiger – Lovers | 3,53 | Levyraati #18 | 15 |
| 298 | Voimaryhmä – Iisisti | 3,5 | Levyraati #57 | 12 |
| 299 | Eini – Älä menetä mua | 3,48 | Levyraati #3 | 21 |
| 300 | Jippu – Väärinpäin lentävät linnut | 3,4 | Levyraati #30 | 10 |
| 301 | BMMB – Follow Your Nightmare | 3,38 | Levyraati #9 | 21 |
| 302 | TJH87 – Break Away Kicks! | 3,29 | Levyraati #61 | 7 |
| 303 | Rihanna feat. Calvin Harris – We Found Love | 3,24 | Levyraati #4 | 29 |
| 304 | Kesha – Die Young! | 3,17 | Levyraati #53 | 12 |
| 305 | Britney Spears – Criminal | 3,11 | Levyraati #5 | 18 |
| 306 | Mokoma – Sydän paikallaan | 2,94 | Levyraati #6 | 16 |
| 307 | Joker – Slaughterhouse [feat. Silas] | 2,93 | Levyraati #1 | 27 |
| 308 | Die Antwoord – XP€N$IV $H1T | 2,91 | Levyraati #46 | 11 |
| 309 | Lindstrøm – De Javu | 2,83 | Levyraati #13 | 12 |
| 310 | Green Day – Oh Love | 2,64 | Levyraati #42 | 14 |
| 311 | Apulanta – Pihtiote | 2,64 | Levyraati #11 | 14 |
| 312 | Pono – Suoraan silmille | 2,63 | Levyraati #63 | 8 |
| 313 | The Saturnettes – Just a Song | 2,57 | Levyraati #11 | 14 |
| 314 | Hood Internet – Won't F**k Us Over | 2,5 | Levyraati #48 | 10 |
| 315 | Sinead O'Connor – How About I Be Me | 2,42 | Levyraati #16 | 12 |